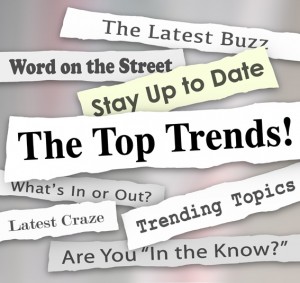 When it comes to trying to master the current software and hardware that everyone loves, you need to be pretty fast. Trends change so quickly today that keeping up with what people are using and what people are putting to good use today is so very challenging; you need to be reading up constantly to catch the latest tech. after all, what is a best seller today will be in the bargain bin tomorrow; it's the nature of the world of tech and unsurprisingly, cloud computing is viewed as just the same for many people across the world and in business.
For example, there is a common belief that cloud computing is just a trend. Whereas in reality it's one of the most comprehensive and powerful systems that have been created in quite some time, many people see it as a passing fad that will be replaced by something even better in a few years' time. What you need to grasp, though, is the fact that cloud computing is already making comprehensive changes in the online circuit and is improving the way that businesses work on a daily basis, giving them a whole new range and level of impetus to follow.
For anyone win this position, then, it can be heard to know. The signs that cloud computing could die out – relatively meager security, a lack of uptake in some sectors, many businesses not feeling 100% confident with the software – are there to be seen, but they aren't exactly definitive or backed up with too much in the way of proof or evidence. Instead, what we have is a software program that is making all of the right noises and giving people the help that they need in feeling secure and comfortable moving forward as they transfer files across the server.
Cloud computing just removes the need to be in two places at once, which is what old data transfer and the like would have been similar to. Now you can just transfer the files from the home to the work, or vice versa. It removes the challenge of putting together a solid plan for improving your business and the way that it runs once and for all.
In fact, it makes life so much easier just because it can be used to transfer files quicker than the LAN may allow. It might be a trend, but it will be around for a little while yet!